Delicious Cocoa Nibs with a unique flavour
Tasty Cocoa Nibs from the valleys of the Peruvian Andes

The natural cultivation under optimal conditions creates the finest aroma
The raw cocoa beans are fermented very quickly and gently
The nibs are perfect to refine your Muesli, Smoothies as well as exotic salads
Ideal as a snack in between meals
From certified organic farming
In raw food quality

Note: Store in a cool and dry place

Ingredients: 100 % Organic Cocoa Nibs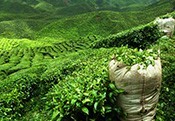 Cocoa Nibs
Cocoa Nibs consist of raw crushed cocoa beans and have a sour-sweet taste. They offer a healthy and tasty alternative to chocolate and have many uses such as an ingredient in muesli or yoghurt.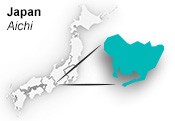 ORIGIN of our Cocoa Nibs
The raw materials for our Cocoa Nibs come from the valleys of the Peruvian Andes. The local humidity and fertile soils provide ideal growing conditions for cocoa beans, while the mountains provide protection from harsh weather conditions. All of these are important prerequisites for the finest flavor with little bitterness and low acidity.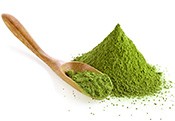 PROCESSING of our Cocoa Nibs
The raw cocoa beans are fermented for about 36-48 hours and then gently crushed. Therefore, the unmistakable aroma and natural consistency is not lost.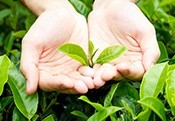 QUALITY of our Cocoa Nibs
The raw materials for our Cocoa nibs are organically grown and very gently dried at below 45 ° C. Due to delicate care, the nibs keep their slightly bitter flavor and valuable nutrients.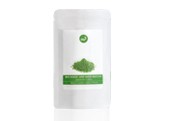 PACKAGING of our Cocoa Nibs
A re-sealable container provides protection from light and moisture. For long-lasting enjoyment.
Product Characteristics
Preservative Free

No Artificial Flavours

Dye Free

No Added Sweeteners

No Sugar Substitutes

All Natural Ingredients

Vegan

No Added sugar

Gelatin Free
Ingredients
cocoa nibs1

1 Ecological ingredient
Directions for use
Delicious for nibbling, or to add to muesli, yoghurt or exotic salads.
Nutrition facts
Nutrient specification
Per 100 g
Energy
2380 kJ
568,83 kcal
Fat
47 g
of which:
Saturated Fat
32 g
Carbohydrates
32 g
of which:
Sugar
0 g
Protein
14 g
Salt
0 g
Fiber
-
Alergens or special properties
Our recommendation for you
More Information
nu3 Organic Cocoa Nibs
Per product
Name

nu3 Organic Cocoa Nibs

Item description

Cocoa nibs

For the dietary treatment of

-

Net weight

150 g

Dosage Form

Natural

Best before end

See the bottom of the product

Brand

nu3

Country of origin

Peru

Label language

Danish, German, English, Finnish, French, Italian, Norwegian, Swedish

Package insert / packing slip (PDF)

Not Available

Storage

Store in a cool, dry place.

Manufactured By

nu3 GmbH
Brückenstr. 5
10179 Berlin Germany
This product is classified under the following categories