Natural Lucuma powder from the Peruvian Andes
Fruity Lucuma powder - without additives

Lucuma is a delicious and sweet tasting fruit from Peru
The Peruvian Andes offer prime growing conditions for this plant
Gentle drying and careful grinding protect the valuable ingredients
Traditionally used to sweeten and thickening of sweets or desserts
From controlled organic cultivation

Note: Store in a cool and dry place

Directions for use: Dissolve 10-15 g of powder in a glass of water. Can also be mixed into muesli or yoghurt.
Ingredients: 100 % Organic Lucuma Powder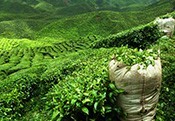 Lucuma
Lucuma is a delicious and sweet tasting fruit from the Lucuma tree (Pouteria lucuma) and is grown in the Andes of South America, especially in Peru. To this day it is still referred to as the "Gold of the Incas", thanks to its nutrient richness. From the outside it resembles a persimmon, dark green with a pleasant aroma. Since the fresh fruit in Europe is difficult to obtain, it is offered in the form of high-quality lucuma powder.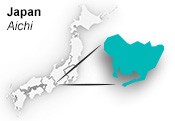 ORIGIN of our Lucuma powder
The raw materials for our Lucuma powder are grown in a natural way on the slopes of the Peruvian Andes 1000-2400 meters above sea level. The prevalent potassium-rich soils provide ideal growing conditions for this plant.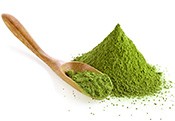 PROCESSING of our Lucuma powder
The raw lucuma fruit is first gently dried and then ground. This grinding process is deliberately slow to avoid unnecessary friction from the heat that is generated, this way not destroying the valuable nutrients. This explains the natural yellowish color of our lucuma powder.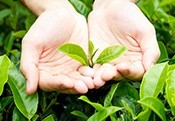 QUALITY of our Lucuma powder
Our nu3 Lucuma powder comes from certified organic agriculture. A particularly gentle and nutrient-conserving manufacturing process means you are receiving product of the highest quality.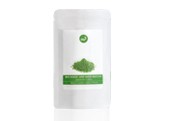 PACKAGING of our Lucuma powder
The fine Lucuma powder is packaged in a re-sealable container. Ensuring the product is well protected against cool and dry conditions.
Product Characteristics
All Natural Ingredients

Vegan

Preservative Free

Dye Free

No Artificial Flavours

No Added sugar

Gluten Free

No Flavour Enhances

Lactose Free
Ingredients
lucuma powder1 (100%)

1 Ecological ingredient
Directions for use
Dissolve 10-15g in a glass of water. May also be mixed into muesli or yoghurt.
Recommended daily dosage
10 g
Nutrition facts
Nutrient specification
Per 100 g
Per portion (10 g)
% of reference value per portion (10 g)
Energy
1237 kJ
295,65 kcal
123,7 kJ
29,4 kcal
-
Fat
1,4 g
0,14 g
-
of which:
Saturated Fat
0,7 g
0,07 g
-
Carbohydrates
67 g
6,7 g
-
of which:
Sugar
17 g
1,7 g
-
Protein
3 g
0,3 g
-
Salt
&lt0,5 g
0,05 g
-
Fiber
-
-
-
Alergens or special properties
Our recommendation for you
More Information
nu3 Organic Lucuma Powder
Per product
Name

nu3 Organic Lucuma Powder

Item description

Lucuma Powder

For the dietary treatment of

-

Net weight

200 g

Dosage Form

Powder

Best before end

See the bottom of the product

Brand

nu3

Country of origin

Peru

Label language

Danish, German, English, Finnish, French, Italian, Norwegian, Swedish

Package insert / packing slip (PDF)

Not Available

Storage

Store in a cool, dry place.

Manufactured By

nu3 GmbH
Brückenstr. 5
10179 Berlin Germany
This product is classified under the following categories