Our recommendation for you
Naturally rich in dietary fibres!
Rich in dietary fibres
Picked and processed with care
certified organic
Directions for use: 2-3 times daily 1-2 teaspoons in water. Stir and drink after a swelling time of about 15-20 minutes. Instead of water, the psyllium husks can also be placed in yogurt, milk or juice.

Advice : Do not eat in a dry state, but always including a sufficient amount of liquid.

Ingredients: 100% psyllium seed husks from organic farming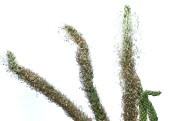 About Psyllium Husks
Psyllium husks are derived from the plant Plantago ovata, which belong to the genus of plantains. The annual herb has spikes of small, densely arranged flowers that grow beyond the undergraduate, narrow leaves. After flowering from January to April, oval seed capsules are formed, which contain up to 3 mm wide, oblong-round seeds. The high content of mucilage causes the swelling effect of the seed coats in conjunction with water. When eaten this property is noticeably through the emergence of a gel-like mass in the mouth.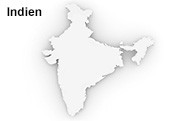 ORIGIN of our indian psyllium seed husks
The psyllium seeds have already found their way to Europe, where they are grown under the name of the plant psyllium plantain or sand plantain in Spain and France. However, the psyllium husks from India have the highest mucus content. This original main growing area is where our nu3 organic psyllium husks come from.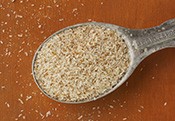 PROCESSING of our psyllium seed husks
The mature psyllium are preferably harvested by hand in dry and sunny conditions. After harvest, they are screened carefully and crushed to win the seed coats by gentle air classification with a blower.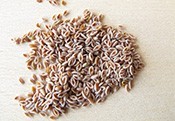 QUALITY TESTING of our indian psyllium seed husks
Our quest for quality begins with the selection of the raw material, continues in gentle processing, and finally flows into the high-quality end product that you hold in your hands: Our nu3 Organic Psyllium guarantees the highest quality. This natural product offers psyllium seed husks from organic farming, carefully crafted and of the highest purity.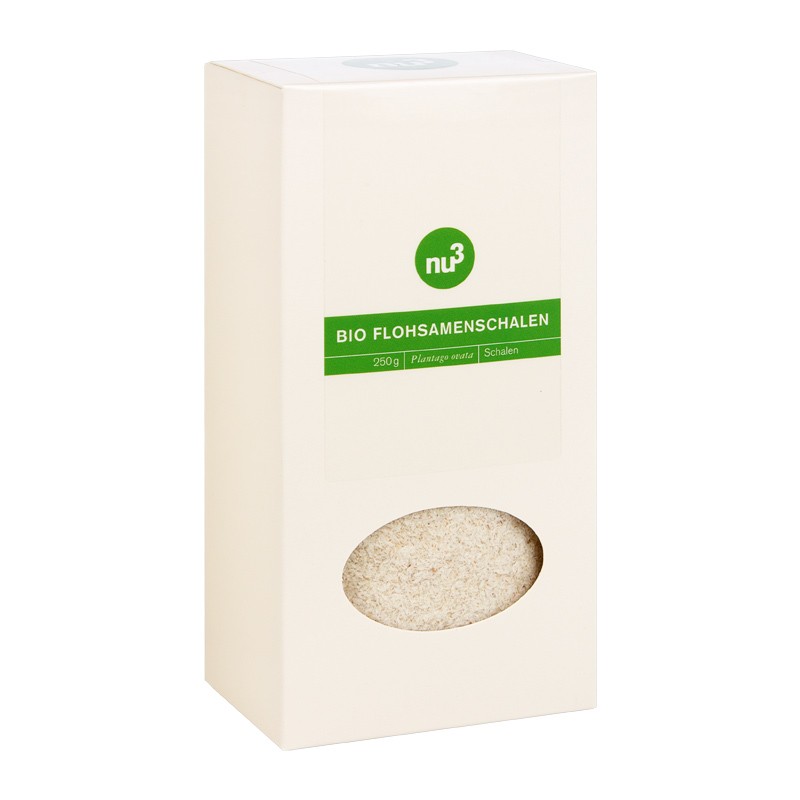 PACKAGING of our indian psyllium seed husks
In order to optimally protect the psyllium husks from moisture, they are packed safely in the bag. A sturdy cardboard ensures the undamaged transport to your home. The viewing window gives you a direct view of your natural product and the daily consumption as well as a quick overview of the remaining amount
Product Characteristics
All Natural Ingredients

Preservative Free

Vegan

Dye Free

Gluten Free

Yeast Free

Raw Food

No Added sugar

No Artificial Flavours
Ingredients
psyllium1 (100%)

1 Ecological ingredient
Directions for use
Mix 1-2 teaspoons of psyllium with water and let stay for 15-20 minutes. Recommended to drink before the meal, with sufficient amount of water. Mixing ratio with water is at minimum 1:10.
Nutrition facts
Nutrient specification
Per 100 g
Energy
774 kJ
184,99 kcal
Fat
0,5 g
of which:
Saturated Fat
0 g
Carbohydrates
2 g
of which:
Sugar
&lt0,5 g
Fiber
88 g
Protein
1 g
Salt
&lt0,1 g
Alergens or special properties
Warnings
Please make sure that you drink enough liquid.
Reviews
E

Elke

| 4 years ago

Reviewed:

very good quality . high swelling factor

Can be used very easily and it has a high swelling factor.
Our recommendation for you
More Information
nu3 Organic Psyllium Husks
Per product
Name

nu3 Organic Psyllium Husks

Item description

Psyllium seed husks

For the dietary treatment of

-

Function

To be added to muesli or used for baking as a valuable ingredient.

Net weight

260 g

Dosage Form

Natural

Best before end

See the bottom of the product

Brand

nu3

Country of origin

India

Label language

German

Package insert / packing slip (PDF)

Not Available

Storage

Store dry and closed tightly.

Manufactured By

nu3 GmbH
Brückenstr. 5
10179 Berlin Germany
This product is classified under the following categories